Hypnosis s quite famous process. Many psychological experts and therapists use it. In fact, the popularity and demand of hypnosis is increasing on daily basis. However, many of us still are unaware about the techniques involved. Hypnosis includes numerous techniques. Hypnosis with eyes is one of the most famous technique of hypnosis. But sill hypnosis with eyes only involves several different techniques. Hypnosis is also done in two ways: Clinically and Instantly. Instant hypnosis with hands is topic for us today. It also has several techniques and we are going to understand one of the easiest one.
Instant Hypnosis with Hands
Hypnosis is basically a suggestion based process. With the help of suggestions, change is created. The process starts with induction. Which is the basic and foremost step of hypnotherapy process. And induction starts with technique of hypnosis. Hypnosis with hands is an easy way to do it.
Our hands help us in conducting hypnosis or starting it at least. We can bring several changes or innovate new techniques for induction process. The technique we are sharing today is very interesting. Though technique involves hands but it has emphasis on other component as well. The technique requires the subject to experience dis-balance too.  Let us understand how the technique works: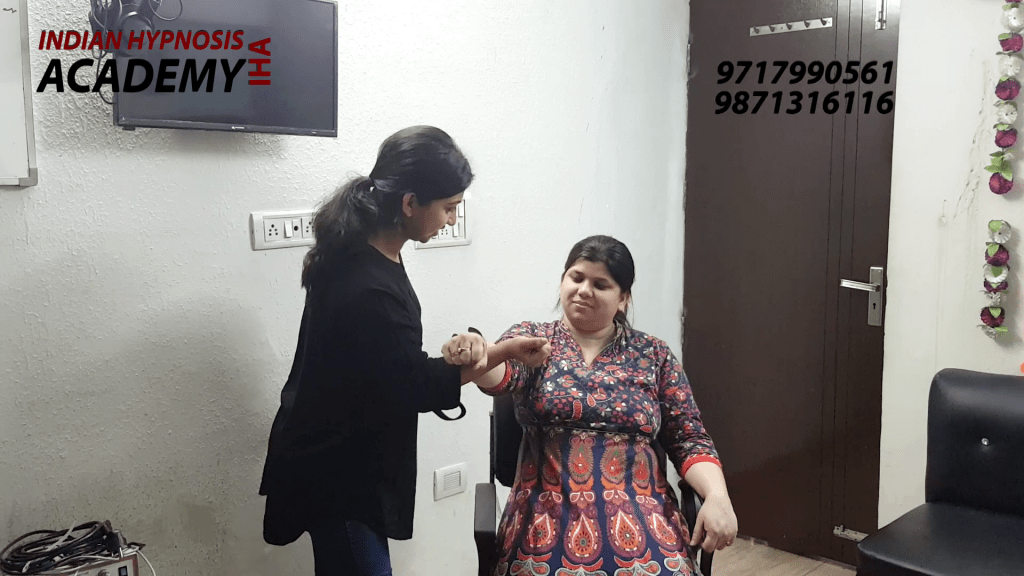 As seen above hypnotherapist will ask subject to play their hand forward. And then they will keep their hand below the hand of subject's. Now subject has to push their hand down and hypnotherapist will prevent it from happening.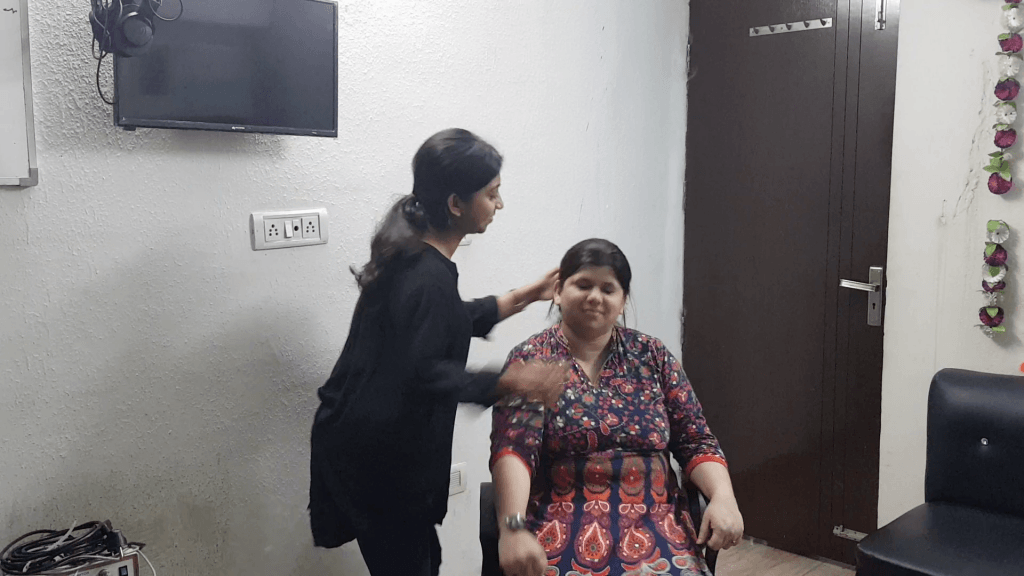 So now begins the most important part. After a couple of seconds, hypnotherapist will remove their hand. This will make the subject to loose balance for a while. At that exact moment hypnotherapist has to induce hypnosis. The confusion created in the mind of subject allows successful induction of hypnosis.
Watch the following video to see the technique: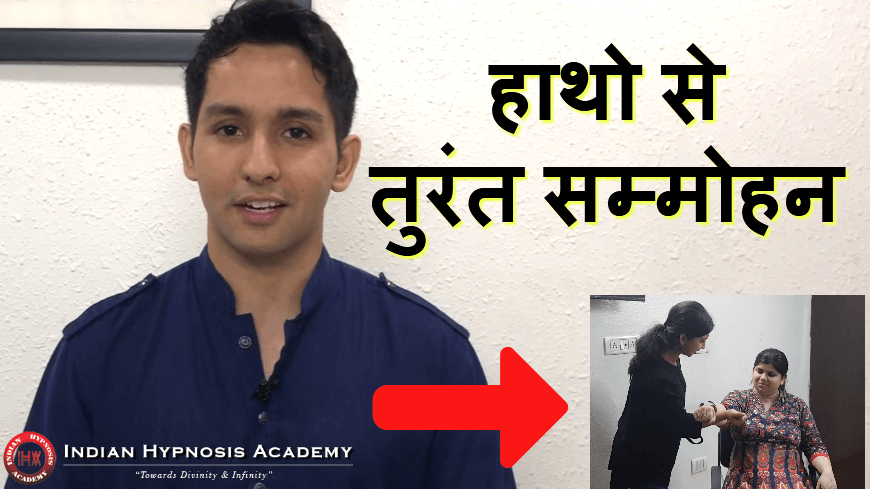 Learn Hypnosis
You can also now learn hypnosis. Indian Hypnosis Academy is providing professional and personal classes for last 15 years. Hypnosis is a great tool in self development. It also helps in overcoming several psychological issues. Join now and become an expert in hypnosis.
To know more about our courses, click here.
Also subscribe our YouTube channel.